Equilibrium is about the big picture. We take the smaller pieces of the puzzle and customize packages that support the growth and development of your business to complete the entire puzzle. We introduce business practices that utilize technology and staff in an effective and efficient way allowing you to maximize profits. We value-adding balance and growth to the equation. We strive always to meet you and your business where you are right now—then partnering together for the long-term growth that best serves you. Our service packages are designed to help you think, plan, implement, and optimize your business from consulting to marketing to automation.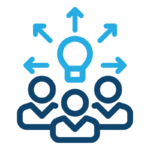 Maybe marketing isn't your thing. Perhaps you know a little but not enough to guide existing staff. Or maybe, like most small businesses, you know you need it but lack the team and resources to implement effective marketing. Whether you have staff that needs guidance or a marketing team, Equilibrium's consultants will customize a plan to implement tools and routines that are easy to use and follow. We will even implement them on your behalf. Our consultants will guide you in developing yearly marketing plans, monthly campaigns, and marketing support services that will allow you to focus on driving your business.
An expectation for marketing is always important to understand. You must be in it for a duration, and it will take anywhere from 3-6  months to build momentum. You should not expect immediate returns as you build brand equity in the community that is being marketed.
Just like an MSP, we start with a Sales and Marketing Assessment. Our MarkITechs ™ brand is a blend of marketing for IT companies by architecting the digital footprint.

Once we process the data and develop the trends, we can establish a goal for marketing and develop a 6-month plan of execution for review, discussion and approval. Our next steps are to execute with the embedded team to deliver on the 6-month plan.
We have plans available for Technology Service Providers or Channel Based organizations.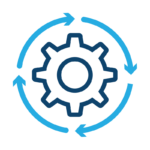 Like the wheels of a well-oiled machine, your business should run smoothly. Automating processes with technology services or business protocols can maximize the efficiency and effectiveness of your business. Let us introduce you to technologies designed to do just that and more! Next, we will show you how to implement those solutions.
Our team is fluent in ConnectWise® and other PSAs and is recognized as a TOP 10 WorldWide QuoteWerks partner.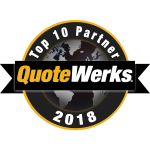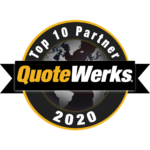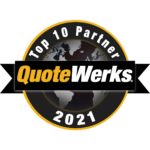 Equilibrium has been helping IT service providers implement ConnectWise and QuoteWerks by providing:
Virtual Administrator Services by our ConnectWise Certified Professional Administrator
Reviews of current operational processes to determine potential automation
Recommendations on industry best practices
Documentation on processes and procedures that we develop for your team
Training and use to maximize productivity by the members of your team
Coaching to help with best practices and workflow
Complete rework of service boards, agreements, time and expense, etc.
Integration between QuoteWerks and ConnectWise
Custom templates and workflow for sales forecasting
Allow us to help your team optimize and automate workflow to spend more time building relationships and the bottom line.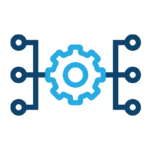 If you have been looking for a solid integration with a roadmap to allow more features to enhance your digital marketing toolset, look no further. connecymyPSA was built from the ground up to connect your web forms, email blasts, and other disconnected tools directly to ConnectWise, allowing for a more rapid response by your Business Development Representatives.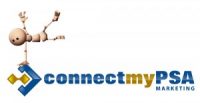 connectmyPSA is an easy-to-use, powerful integration allowing you to connect digital applications for marketing your company.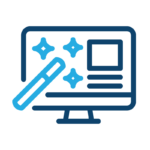 Do you have the time, resources, or ability to create a website that represents your culture?  Do you want to be a template and look like the TSP or Channel Company you compete against?  With an Equilibrium Consulting Website, you get a custom design and monthly package that includes what you need at a fair and reasonable price.
Creating uniques sites requires content that can convey a clear message to prospective or existing clients with relevant graphics can be a massive undertaking.  User experience and navigation are just as necessary – get the visitor to relevant content with a user-friendly website design.
Equilibrium strives to build that experience using our creative and development teams collaborating with you to deliver the story in contract and graphically.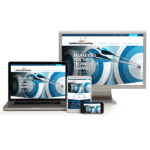 An effective Pay per Click campaign works well with improved SEO (Search Engine Optimization) of your website, and is why we suggest putting them together. Improving your website's overall SEO is an excellent addition to any online marketing campaign and will highly improve your chances of being seen by potential customers. If your site is not easy to read or navigate through, this can also hurt your rankings on search engines. Our experienced web development team will be happy to remake your website or build you a new one. Optimizing your website and PPC campaign go hand in hand. Working together, they will help any business reach a new level of ROIs and potential customers.
Our solid-state cluster of secure servers provides the bandwidth and optimization to get you noticed.  Add in our Organic or Paid SEO, and then you are getting noticed with your website as the home base for your digital profile.
Once you launch, you receive content updates via blogs each month, optimized for the services you provide and the thought leadership required.
All of these add up to a competitive digital advantage!
Watch our 30-second explainer video on our services
I have worked with Pete and the MarkITechs team for several years, starting with my time at Autotask, on through Accordo, and now with my MSP Toolkit consulting practice. We have worked together helping MSPs build out and execute their marketing strategy and channel vendors support their partner community with sales and marketing toolkits and outsourced marketing services. The expertise, professionalism, work ethic, and client service delivered by the Equilibrium team have always resulted in positive outcomes and solid metrics. Equilibriums MarkITechs is a true strategic vendor we look forward to working with every day!
10/10. Equilibrium is, beyond all else, a team of their word. I had the pleasure of working with Equilibrium in a variety of capacities, and each time, I not only learned something new, but Pete and his firm provided excellent insights on growth strategies, branding, internal process improvements, and other critical consulting-based perspectives. I can confidently state we are much better off after our work with them, and we are without a doubt looking forward to continuing to work with Equilibrium again in the future.
There is no better way to describe Pete than an IT Channel Legend. Pete has paved the way with his forward-thinking team and technical knowledge to grow and create many companies over the years. I have seen him grow not only some incredible MSPs but MSP vendors into what they are today. Pete's years of experience from the Navy to his IT Businesses show in his work. He has immense attention to detail and refuses to put out work he is not personally proud of. His team at Equilibrium Consulting takes on a client as if they were working within that company, and you see passion and determination to be successful with every project. I would recommend him to anyone looking to bring their business to the next level!
The team over at Equilibrium have been amazing for the MSP Community. I will continue to recommend them to everyone because I constantly hear how great the service is and how they truly understand their business and the MSP space. This means even more after hearing most MSPs have had a hard time with other marketing firms. One size does NOT fit all, and the Equilibrium team gets that. Get YOUR message out there today by working with Equilibrium."